Send hope
Let our persecuted family in Christ know that they are not alone.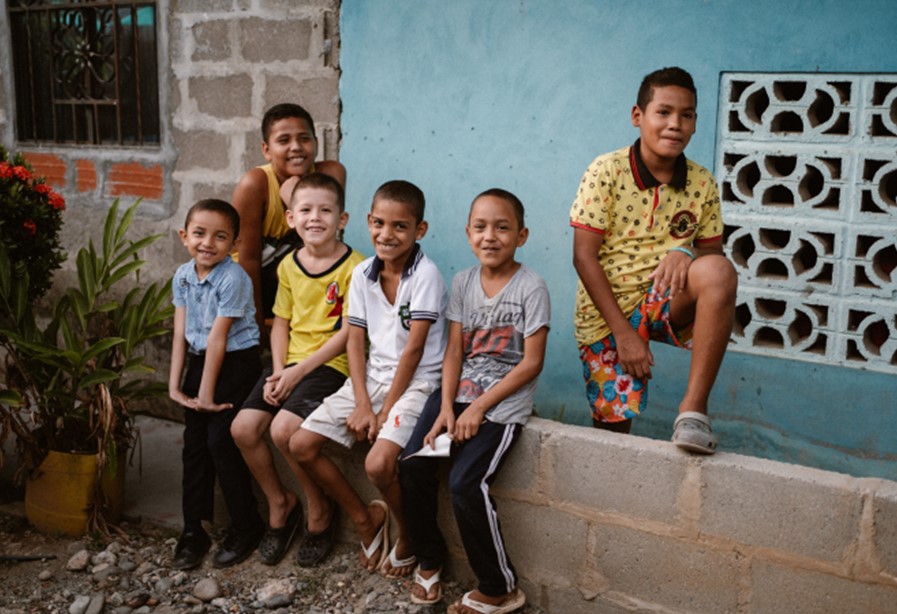 A group of boys in a Colombian neighbourhood
Write to Children in Colombia
Earlier this year, Keiner, Sneiker and Rubén lost their father. He was shot dead, having served as pastor in an area rife with criminal activity.
This story highlights the acute and increasing threat of armed groups to Christians in Colombia. It's a threat that extends to young Christians being vulnerable to recruitment by gangs for criminal activities, or, if they are a girl, prostitution. Children of pastors who are active in resisting the influence of such groups are especially at risk. It makes children fearful of leaving their own home.
Young people in Colombia suffer in other ways, too. While opportunities for study and work are available, often they must travel long distances to access this. The pandemic has made these opportunities even harder to reach.
Against this backdrop, your letters to young Christians in Colombia are a priceless source of encouragement.
We'd love to receive letters for the following:
Keiner (15), Sneiker (13) and Rubén (9), and their mother Yaneth
Daniela (14) and Sebastián (7), whose father was shot dead for speaking out against criminal activities and helping prevent young people from recruitment to gangs
Children living in the following regions: Nariño, Tumaco, Arauca, Chocó, Catatumbo, Buenaventura, Córdoba and Cauca (for these, introduce the letter by saying, Dear child from <insert location>)
Those at the Colombia Children's Centre (The centre is a school and home for persecuted children, where they can stay for short or long periods.)
Note: Please write in simple English or in Spanish. You can find a list of Spanish phrases here.