In India, bringing false accusations against Christians is a simple way to limit them from sharing their faith or even living their lives freely. Subhash* is one believer who, because of his growing ministry, has been falsely accused and imprisoned.

"Subhash used to conduct Sunday services and held frequent prayer meetings at his place. Every time he led those meetings, he had at least 1,500 attendees," an Open Doors partner shares.

The accusations landed Subhash in prison, but the experience has not dampened his spirit for reaching others for Christ.
Our Open Doors team met with Subhash to hear his story. Dressed in a cream-colored, hand-knitted cardigan, white shirt and gray pants, Subhash grins as he tells us his testimony:
The Lord gives me joy in my heart, despite my struggles. I have only one concern … that I will not be able to carry on ministry like before. It's painful to even think about this possibility.
The Lord gives me joy in my heart, despite my struggles.

Subhash
It all started when God healed my wife. I was a Hindu back then. I had very little money, and for nearly four months, I carried her to different places for treatment. Several times I carried her on my back.
I became bankrupt from paying for her treatments but still she remained sick. She couldn't sit or walk; I thought she would die. Then, one day, I was guided to a church by a believer. When the pastor prayed for her, she was able to get up and walk slowly. My faith increased.
The healing wasn't instant, but I could see that, day by day, she was improving. Every day I locked myself up in a room and pleaded to God for hours, begging Him to restore her health. And after some days she was completely well.
'Many people started coming'
The experience of watching God heal his wife changed Subhash's entire life. He became a devoted follower of Jesus. With his pastor's encouragement, he began to pray for people who were sick, asking for them to be healed. And, just as in the New Testament, many people saw miraculous healing as a result.
More people started coming to me, wanting me to pray for them. Sometimes as many as 3,000 people attended.
The crowds made the rich Hindu landlords in the village jealous. One was an influential man the villagers called Thakur—which is a feudal title and name used by upper-class communities in India.
There were very rich people who used to come to my shabby hut in their big cars; they wanted me to pray for them. They would treat me with respect. Thakur and other wealthy Hindu people envied me in all of this. They were extremely irritated by the fact that I was preaching about Christ.
Thakur and others forced a girl to testify against Subhash, saying he kidnapped and tortured her. Other influential Hindus in the community also filed false charges, and Subhash was arrested and sent to prison.
The girl who testified was someone who had attended my prayer meetings. It was shattering to learn that people I had served had betrayed me.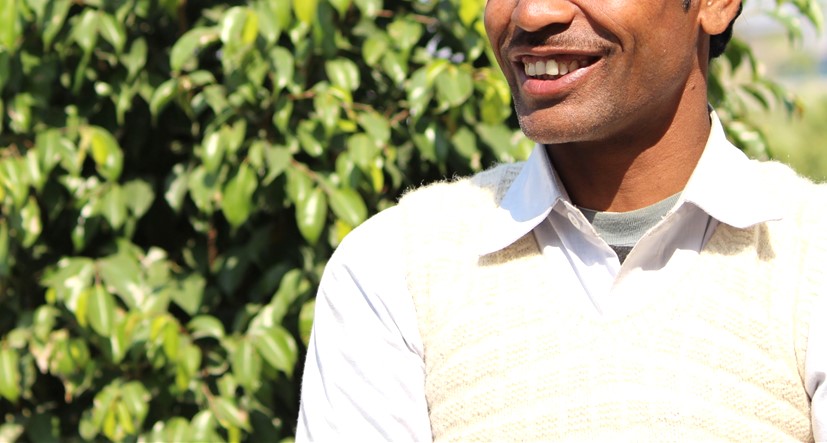 I angrily complained to the Lord in prison, but the Lord reminded me the names of His servants who had been persecuted for the sake of the gospel.

Subhash
'I shared the gospel with 12 other inmates'
I angrily complained to the Lord in prison, but the Lord reminded me the names of His servants who had been persecuted for the sake of the gospel. I prayed continuously and couldn't eat any food for five days. I would pray the entire night.
God did not forget Subhash in his prison cell. Indeed, He filled it with people who needed to hear the gospel.
God used me inside the prison. I shared the gospel with twelve other inmates. Eleven of them believed, so I taught them how to pray. On the tenth day, the Lord gave me a vision that I had been released. I started telling all my fellow inmates: "You all will witness how the Lord will release me today."
They told me that the charges against me were so strong that I could not possibly be released for another three years. None of their doubts affected my faith. Instead, I told them to pray for their release also, and that God could release them along with me.
The Lord answered all my prayers, I was released and so were the 11 other inmates who believed. I am so grateful that, through local people, Open Doors provided timely support to get me out of prison.
When we go through persecution, God blesses us. We become like a piece of cloth that is washed repeatedly; the more we are washed with persecution, the cleaner we become.
It is best for Subhash to maintain a very low profile right now. He cannot hold prayer meetings where thousands attend as before. Nothing, however, can stop his determination to bring hope to the hopeless. He goes from village to village, sharing the gospel, praying for people in distress and preaching to them about Jesus. Please pray for him in his ministry.
*Name changed for security reasons
Pray for Christians who experience persecution and violence in India because of their faith.
Pray that they may be strengthened day by day and for God's hedge of protection be upon them; that no weapons of the enemy, or flaming arrows may prosper against them
Every HK$580 could give a persecuted Christian a loan and training, so they can open a small business and support their family.
Every HK$820 could provide emergency food, medicine and shelter to four believers in India affected by persecution.
Every HK$980 could train 20 believers, equipping them with a biblical response to persecution.