Before Abda* found Christ, he lived with his Muslim parents and extended family in a town in the Horn of Africa–an area of pre-dominantly Muslim countries where extremist groups frequently and violently attack anyone who does not adhere to their strict interpretation of Islam.
Miraculously, God placed Christians in Abda's life who told him about Jesus.
Abda had always been inquisitive about Christianity and wanted to discover more, so he secretly visited this group of Christians a few times to learn who Jesus truly was. He was drawn to how these believers loved God and other people. Soon, Abda trusted Christ and was even baptized. When he married, his wife followed him in his new faith.
But being Christians complicated their lives. Where Abda lives (we can't disclose his location), Christians are distrusted and unwelcome.
They can't meet openly, and there are no churches. Abda's relatives knew about his new faith but told him to hide it as much as possible.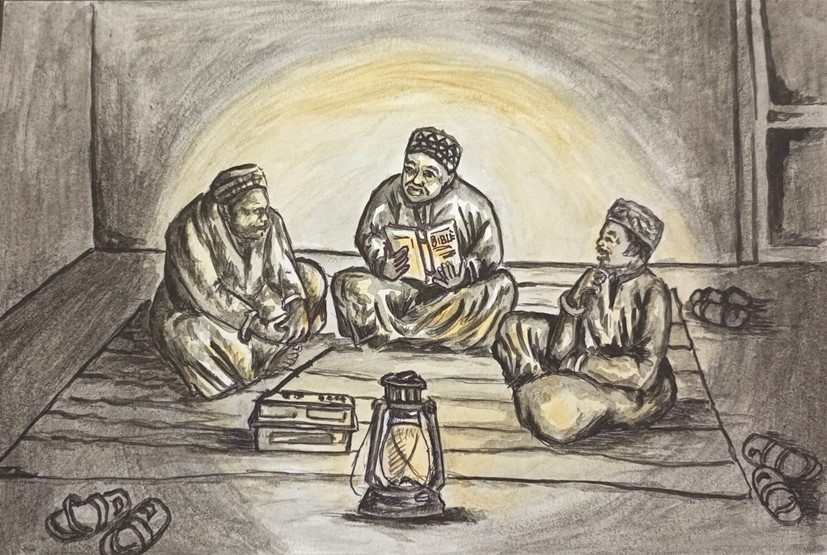 To gather with other believers, they must organize secret meetings. They meet at each other's houses and listen to radio programs or do Bible studies. To keep their faith a secret, they often change the location and time of their meetings.
Despite their efforts, however, Muslim extremist groups soon found out about Abda's conversion and began to monitor his activities. While he was with other believers in his house, the radicals attacked. They chased away the other Christians but severely beat Abda.
"They said they didn't want Christianity in their village and left me for dead,"
he shares, remembering the pain of the attack.
Download the 2023 World Watch List Guidebook!
Throughout this guidebook you will find a wealth of information about the Top 50 countries where Christians are persecuted for following Jesus.
There are inspiring testimonies, Bible verses, and written prayers to help you connect with persecuted believers like Abda around the world.
Download now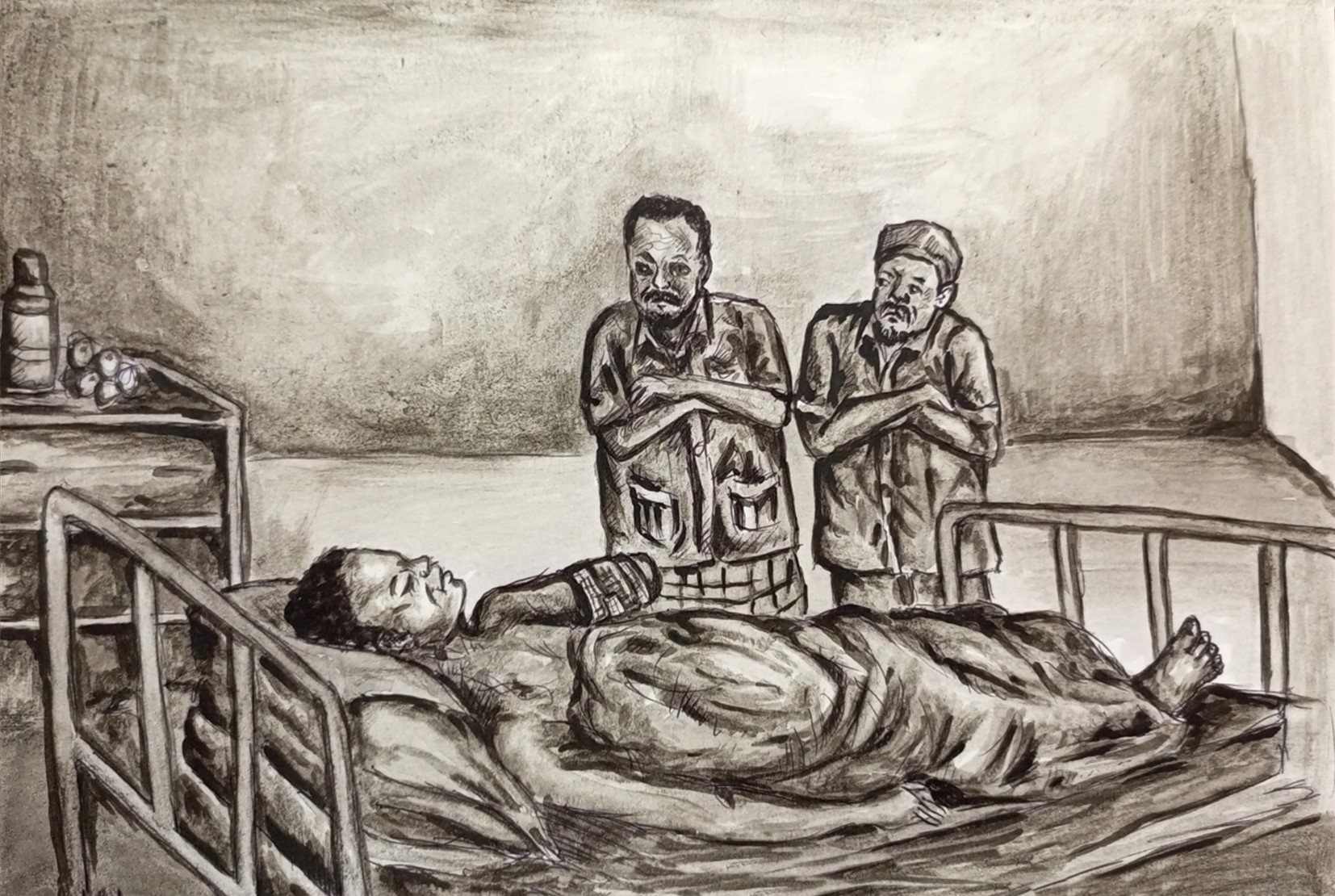 Two days later, in a local clinic, Abda regained consciousness to find that his wounded left arm had been amputated. In addition to the shock and emotional strife, Abda worried he wouldn't be able to farm and provide enough food for his family with one arm.
He returned home to find himself shunned by his own community. Abda knows no one in his village will ever help him with anything. That's when local Open Doors' partners heard about him and his situation. They supported Abda and his family by giving them a milking cow and two oxen to help with their farming.
And
God is not done working through Abda.
Though they have been shunned by their neighbours, he and his family have been allowed to stay in the village, where they have opportunities to share the gospel. Because their faith is now exposed, they don't need to be secret Christians anymore.
Abda openly walks to the areas where drug addicts sit around and chew chat, a local narcotic. He tells them about the happiness he has found in Christ.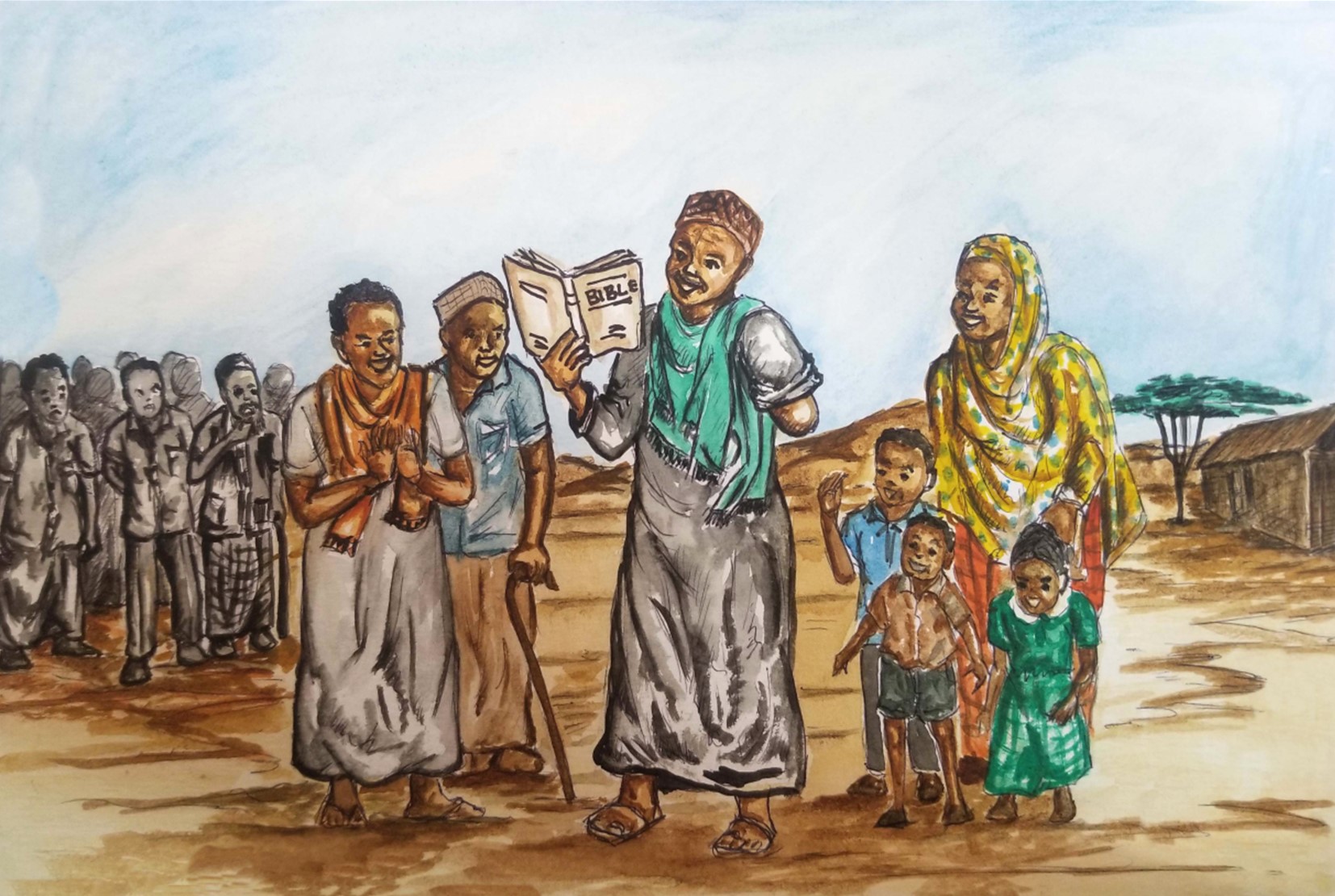 Abda shares his gratitude to Open Doors supporters like you:
"Thank you for making it possible for us to stay here and make a living, so we can continue telling more people about Christ."
*Name changed for security purposes
The illustrations are a local believer's drawings of Abda's story
Subscribe for our weekly prayer email to get courageous faith stories from the field and hear how you can make an impact for persecuted Christians.
Subscribe