Gunshots cracked across the sky and chilling news flew round the village: Boko Haram are coming. Twenty-year-old Ayuba* and his brothers and sisters dropped everything and ran for their lives.
"The next morning, everywhere was silent," says Ayuba, who spent the night hiding in the bush with his siblings. "When we approached our home, I could see three bodies on the ground. I recognized my father by his clothing. I went to his side, dropped to my knees, and prayed."
Ayuba's father was one of nine Christians slaughtered by Islamic extremists that night in northeastern Nigeria. Militants had asked Ayuba's father if he was a Muslim or a Christian. He refused to hide his faith in Jesus and replied, "Christian." He was beheaded on the spot.
"I brought a cloth to cover my father's body," Ayuba says. "I told my siblings not to come, but they did. We stood and cried."

Where following Jesus can be deadly
More than 4,600 Christians like Ayuba's father were killed for their faith in Nigeria last year. In the lawless, bandit-controlled areas in the north, attacks on both Christians and Muslims are rampant and aggressors act with impunity. But it's not confined to Nigeria. Violence against Christians has reached new heights across sub-Saharan Africa.
The statistics are horrifying.
Out of every 10 Christians murdered for their faith, nine are killed in this region. Out of 2,700 Christians kidnapped in 2022, 92% were in Nigeria.
And when you look at the 20 most dangerous countries to be a Christian, according to the
2023 World Watch List
, 13 of them are in sub-Saharan Africa.
Extremist groups like Boko Haram, Islamic State and al-Shabab are part of the jihadist movement which seeks to expand Shariah law across the continent. They target Christians for violent killings, kidnap, rape and intimidation. Persecution is systemic, widespread and brutal.
For Ayuba, it didn't end with the murder of his father.
"A few weeks after the attack, Boko Haram sent a list to our village of people they were coming to kill," Ayuba. says "My name was on it." He had no choice but to flee.

Ayuba and his family (representative image).

Stand up for persecuted Christians in sub-Saharan Africa
Right now, there are more Christians in Africa than anywhere else in the world—and the church is youthful and growing. But the extreme, persistent aggression towards our brothers and sisters in parts of the region puts the future of the church at risk.
Every HK$380
could help 3 Christians who've experienced extreme violence by providing hope and healing at a trauma center.
GIVE TODAY
It's time for Christians everywhere to join our African family and stand up, as one, to violent persecution.
Together, we must support and encourage our persecuted family.
At Open Doors, our vision is for the church in Sub-Saharan Africa to persevere and be resilient, resourceful and influential. Last year, we helped 400,000 Christians in the region—and by 2027 we want to support four million believers, spiritually, physically and emotionally. Your gifts and prayers are vital.
Because when you stand with those risking everything for Jesus, like Ayuba, it's life-changing.

Faith strengthened
"I had decided never to forgive and to avenge my father's death," Ayuba says. "It was all I could think about." Ayuba was filled with rage and anger—not just over his father, but for his stolen youth and lost opportunities.
But at the Open Doors Shalom Centre in Nigeria, Ayuba received trauma healing and care. He summed up what he learned in a single word: "Forgiveness," he says with a smile. "I decided to let go of my anger and have peace. I learned to leave everything at the feet of Jesus."
Ayuba recalls the experience of Joseph, beaten and sold by his brothers. "You intended to harm me," Joseph told the brothers, "but God intended it for good." (Genesis 50.20). In the same way, Boko Haram wanted to destroy Ayuba's faith—but today, he is filled with forgiveness, courage and love.
"Without prayer nothing will work. I wouldn't be here if not for prayers."

Ayuba*, a Nigerian believer
Without help from Open Doors partners, he would be another young person lost to their traumatic circumstances. Instead, he is also able to help others facing similar trauma to him. "Firstly, I would tell them to pray, because without prayer nothing will work. I wouldn't be here if not for prayers," he says. "Other people going through the same things—I would like them to come to this [center]. Because whatever has happened to you, you will find others who have the same issues, and even more pain. There is encouragement [here]."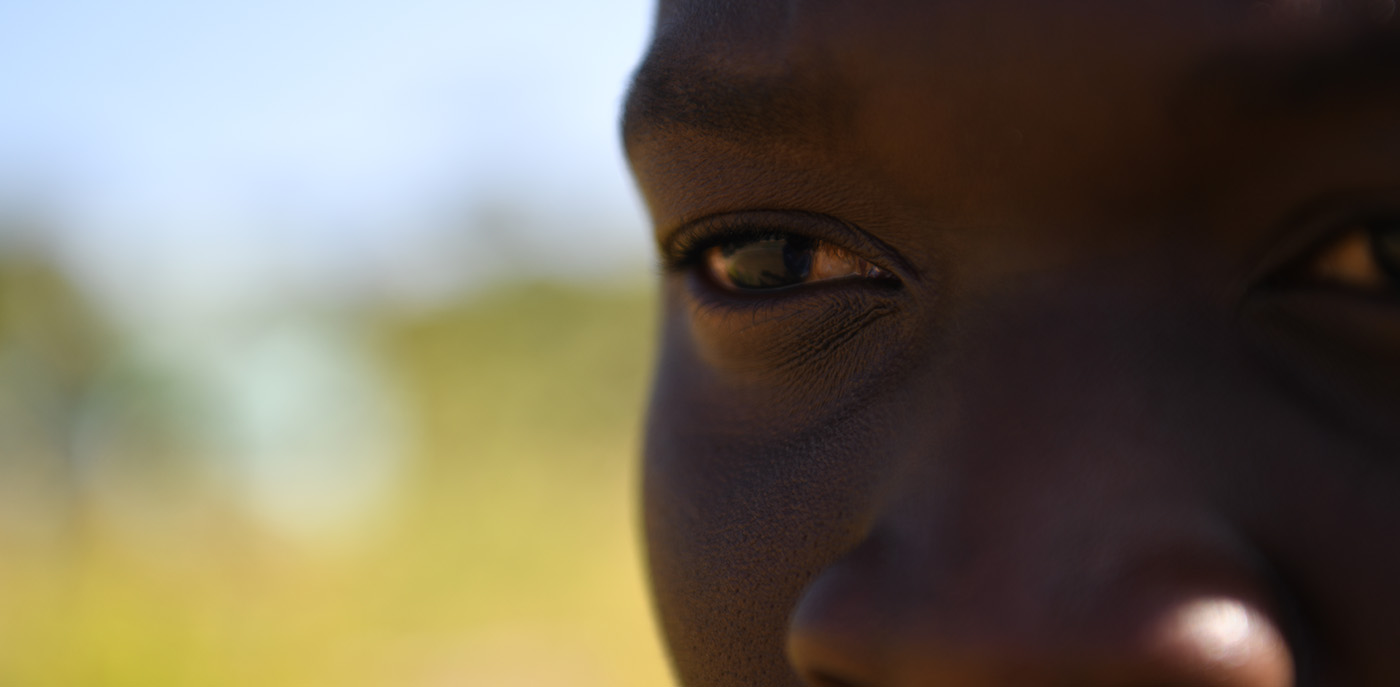 A photo of the real Ayuba.
God has used a particular psalm to encourage Ayuba. "In Psalm 91, there is a part that talks about how a thousand may fall at your side, ten thousand at your right hand, but it will not come near you," he says. "Honestly, this verse has encouraged me a lot because it helps me pray more often."
Ayuba asks for his global Church family to keep praying. "I want my fellow Christians to
pray that we will live lives that will glorify God, leaving no room for the devil to use us and turn our attention from Christ
," he says. "Also, I want you to pray for us here in Nigeria experiencing terrorism, especially in the north of the country. Pray with us that God will bring an end to it."
*Unless otherwise indicated, name changed and representative images used for security reasons
That every family affected by violence will receive spiritual, physical and emotional support.
For young Christians like Ayuba, for courage and faith, resilience and perseverance.
That God will stir the church to action, in unity with our African brothers and sisters.
Every HK$160 could give a month's education to 4 young people from persecuted families, giving them hope for the future.
Every HK$490 could provide food, medicine and other emergency relief to help 2 believers displaced by persecution survive.
Every HK$380 could help 3 Christians who've experienced extreme violence by providing hope and healing at a trauma center.
*When the projects have been fully funded, your donation will go to where most needed.
MY GIFT: AFRICA