How long, O LORD? …
In anguish, the psalmist cried out these words during the dark days of Babylon's destruction—the enemy has "laid Jerusalem in heaps" (Psalm 79:1). Are you asking the same question? Today, we are also living in a hurting world. Mass shootings have become daily occurrences. Wars and the threat of international conflict are constant headlines. Cancer continues to ravage. Throughout the globe, sexual exploitation and oppression have pervaded culture.
As Christians, we know our God has the ultimate victory. But how do we cling to that truth in the face of such overwhelming pain and evil today?
Thankfully, God provides that answer. Through His inerrant Word, our Father tells and shows us that His power and peace are the same today as when the psalmist cried out. Knowing we will inevitably face trouble in a broken and hurting world, God calls us into deep relationship with Him through His Word and prayer—inviting us to talk to Him about our pain, our grief, our fears, our hurting hearts.
Christians who are persecuted for their faith often tell us that memorizing Scripture and prayer are the only ways they can withstand the escalating pressure and even violence from their families, communities and often their governments. They understand the power of God's Word to heal and guide us through our pain.
Here, we're sharing 30 verses and 10 prayers for our hurting world. Let these words wash over you, taking them to head and heart to both encourage and challenge you in the really hard days—when the darkness seems to get darker and the light is hard to find. Remember that through His Word and prayer, we find His strength and peace.
God's Word for a hurting world
John 16:33

"These things I have spoken to you, that in Me you may have peace. In the world you will have tribulation; but be of good cheer, I have overcome the world."


Philippians 4:6-7

"Be anxious for nothing, but in everything by prayer and supplication, with thanksgiving, let your requests be made known to God; and the peace of God, which surpasses all understanding, will guard your hearts and minds through Christ Jesus."


Psalm 29:11 

The LORD gives strength to His people: the LORD blesses His people with peace.


Isaiah 54:10

"Though the mountains be shaken and the hills be removed, yet My unfailing love for you will not be shaken nor My covenant of peace be removed," says the LORD, who has compassion on you.


Matthew 11:28-30

"Come to Me, all you who are weary and burdened, and I will give you rest. Take My yoke upon you and learn from Me, for I am gentle and humble in heart, and you will find rest for your souls. For My yoke is easy and my burden is light."


Romans 8:18

"For I consider that the sufferings of this present time are not worth comparing with the glory that is to be revealed to us."


2 Corinthians 1:3-4

"Blessed be the God and Father of our Lord Jesus Christ, the Father of mercies and God of all comfort, who comforts us in all our affliction, so that we may be able to comfort those who are in any affliction, with the comfort with which we ourselves are comforted by God."


1 Peter 4:12-13

Beloved, do not be surprised at the fiery trial when it comes upon you to test you, as though something strange were happening to you. But rejoice insofar as you share Christ's sufferings, that you may also rejoice and be glad when His glory is revealed. If you are insulted for the name of Christ, you are blessed, because the Spirit of glory and of God rests upon you.


Romans 1:16-17

For I am not ashamed of the gospel, for it is the power of God for salvation to everyone who believes, to the Jew first and also to the Greek. For in it the righteousness of God is revealed from faith for faith, as it is written, "The righteous shall live by faith."


Psalm 23:1-6

A Psalm of David. The LORD is my shepherd; I shall not want. He makes me lie down in green pastures. He leads me beside still waters. He restores my soul. He leads me in paths of righteousness for his name's sake. Even though I walk through the valley of the shadow of death, I will fear no evil, for You are with me; your rod and your staff, they comfort me. You prepare a table before me in the presence of my enemies; You anoint my head with oil; my cup overflows. ...


John 14:6

Jesus said to him, "I am the way, and the truth, and the life. No one comes to the Father except through Me."


James 1:2-4

"… Count it all joy, my brothers, when you meet trials of various kinds, for you know that the testing of your faith produces steadfastness. And let steadfastness have its full effect, that you may be perfect and complete, lacking in nothing."


Romans 8:28

"And we know that for those who love God all things work together for good, for those who are called according to His purpose."


Romans 8:31-32

"If God is for us, who can be against us? He who did not spare his own Son but gave him up for us all, how will he not also with him graciously give us all things?"


Romans 8:15-17

For all who are led by the Spirit of God are sons of God. For you did not receive the spirit of slavery to fall back into fear, but you have received the Spirit of adoption as sons, by whom we cry, "Abba! Father!" The Spirit Himself bears witness with our spirit that we are children of God, and if children, then heirs—heirs of God and fellow heirs with Christ, provided we suffer with Him in order that we may also be glorified with Him.


Romans 5:1-2

"Therefore, since we have been justified by faith, we have peace with God through our Lord Jesus Christ. Through Him, we have also obtained access by faith into this grace in which we stand, and we rejoice in hope of the glory of God.


Romans 5:3-5

".. we rejoice in our sufferings, knowing that suffering produces endurance, and endurance produces character, and character produces hope, and hope does not put us to shame, because God's love has been poured into our hearts through the Holy Spirit who has been given to us."


Matthew 28:18-20

And Jesus came and said to them, "All authority in heaven and on earth has been given to me. Go therefore and make disciples of all nations, baptizing them in the name of the Father and of the Son and of the Holy Spirit, teaching them to observe all that I have commanded you. And behold, I am with you always, to the end of the age."


Matthew 5:3-5

"… Blessed are the poor in spirit, for theirs is the kingdom of heaven. Blessed are those who mourn, for they shall be comforted. Blessed are the meek, for they shall inherit the earth."


Psalm 63:1-3

"A Psalm of David, when he was in the wilderness of Judah. O God, You are my God; earnestly I seek You; my soul thirsts for You; my flesh faints for You, as in a dry and weary land where there is no water. So I have looked upon You in the sanctuary, beholding Your power and glory. Because Your steadfast love is better than life, my lips will praise You."


Psalm 46:2-3

"God is our refuge and strength, a very present help in trouble. Therefore, we will not fear though the earth gives way, though the mountains be moved into the heart of the sea, though its waters roar and foam, though the mountains tremble at its swelling. Selah."


Job 12:13-22 

"But true wisdom and power are found in God; counsel and understanding are His … He uncovers mysteries hidden in darkness; He brings light to the deepest gloom."


Revelation 21:3-4

And I heard a loud voice from the throne saying, "Behold, the dwelling place of God is with man. He will dwell with them, and they will be His people, and God himself will be with them as their God. He will wipe away every tear from their eyes, and death shall be no more, neither shall there be mourning, nor crying, nor pain anymore, for the former things have passed away."


2 Corinthians 1:10-11 

"He delivered us from such a deadly peril, and He will deliver us. On Him we have set our hope that he will deliver us again. You also must help us by prayer, so that many will give thanks on our behalf for the blessing granted us through the prayers of many."


1 Peter 1:3-5 

"Blessed be the God and Father of our Lord Jesus Christ! According to His great mercy, He has caused us to be born again to a living hope through the resurrection of Jesus Christ from the dead, to an inheritance that is imperishable, undefiled, and unfading, kept in heaven for you, who by God's power are being guarded through faith for a salvation ready to be revealed in the last time."


John 16:33 

"I have told you these things so that in me you may have peace. In the world you have trouble and suffering. But have courage--I have conquered the world."


John 14:27 

"Peace I leave with you; My peace I give you. I do not give to you as the world gives. Do not let your hearts be troubled and do not be afraid."


2 Thessalonians 2:16 

"Now may our Lord Jesus Christ himself, and God our Father, who loved us and gave us eternal comfort and good hope through grace, comfort your hearts and establish them in every good work and word."


Lamentations 3:21-24 

But this I call to mind, and therefore I have hope: The steadfast love of the LORD never ceases, His mercies never come to an end; they are new every morning; great is your faithfulness. "The LORD is my portion," says my soul, "therefore I will hope in Him."


Isaiah 40:31

"But they that wait upon the Lord shall renew their strength; they shall mount up with wings as eagles; they shall run, and not be weary; and they shall walk, and not faint."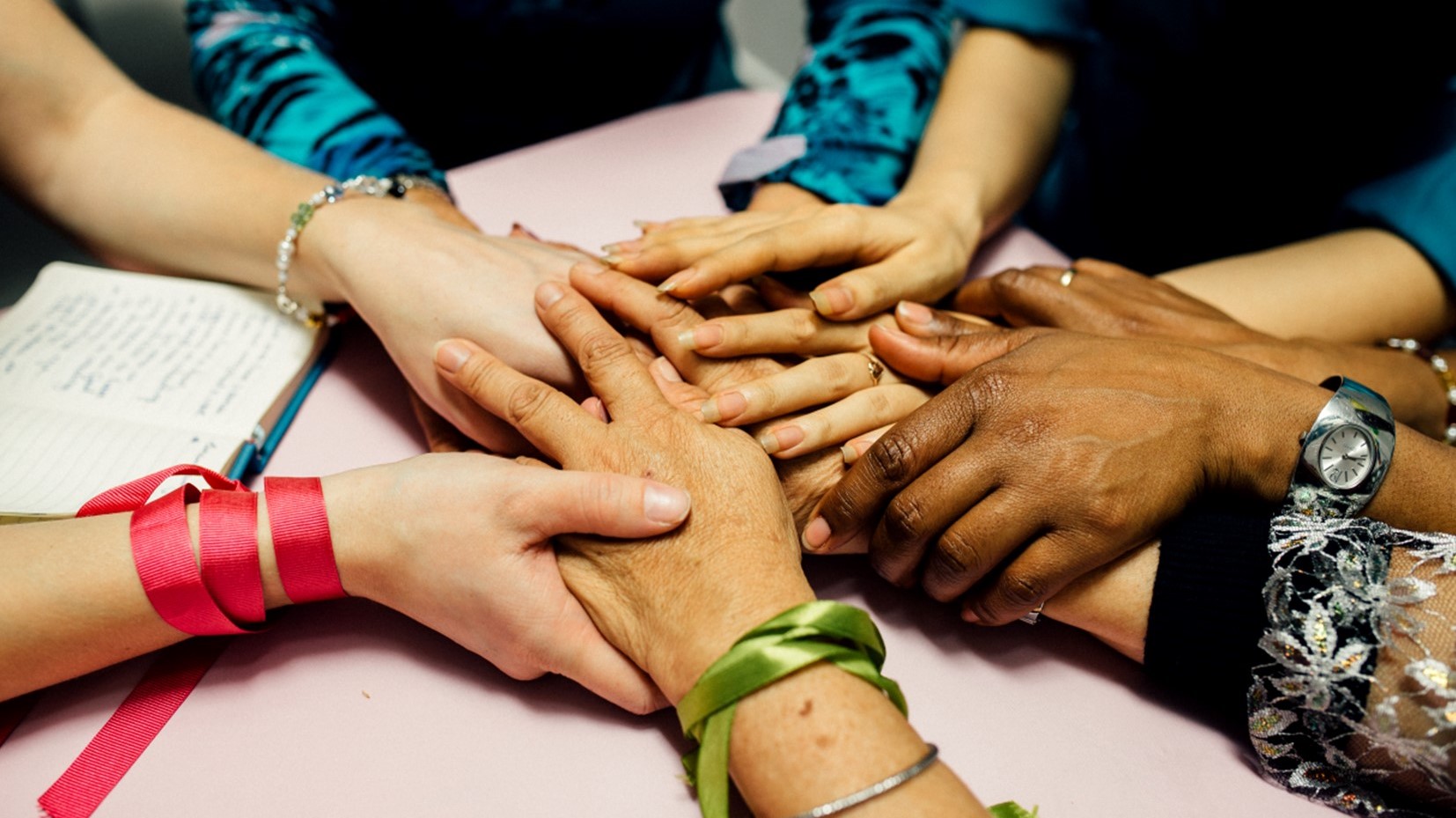 Prayers for a hurting world
Violence. Father, I pray against the violence that ravages our world. Please confuse evil plans and intervene in unimaginable ways. God, I pray for those who have lost loved ones to violence. Given them Your comfort.

Protection. God, I ask you to protect and deliver Your people from evil. Don't let a hair on their head come to harm. I pray for the captives, that they would find favor with their captors and return home safely.

Inner peace. God, give Your people Your peace. When we don't understand things and cry out, bring us the peace that surpasses all our human understanding that You promise in Your Word.

Healing. Abba Father, I pray for healing of our minds, bodies and spirits. If it be Your will, I pray you would physically heal my loved ones from disease. I pray you would bring healing to Your people in every sense of the world.

Anxiety and worry. Jesus, Prince of Peace, calm our minds and bring order to our thoughts. Be with me when I am anxious and help me to hear Your voice.

Mental illness. Father, I pray for those suffering from mental illness. God, give them freedom from the thoughts that ravage their minds and place wise people in their path who speak Your name.

War. Omniscient God, you see the blood of the innocent as nations war with each other. I ask you to step in and bring peace and empower Your churches to reflect the light of Your gospel to hurting individuals and communities.

Exploitation. Father, I pray against the exploitation of women and children. I ask You to hide them under Your wing. Protect them with Your power and be their portion. Be their kinsman redeemer. Be their tower of strength.

Churches. Lord, I raise my voice for Your churches. I pray for their leaders and the development of future leaders. I pray that they would be "Antioch" churches, reflecting Your diverse Body and the unity You desire for Your Church.

Persecuted. Father God, I pray for those who suffer for Your name. I pray for their comfort, strength and endurance. Would You give them hope for life eternal?