Baher and his family were caught in a cycle of hopelessness. But God didn't leave them there. Watch this powerful story of hope.
"Working at a quarry inevitably leads to death."
This is what Baher*, an Egyptian Christian, says as he looks back at the most painful part of his life: when he had to work at a dangerous rock quarry; when he lost his arm in an accident; when his brother died in the quarry; when it felt like God had abandoned him. "I hated myself, and I hated God," Baher said.
But Baher's story doesn't end with the painful memories. And it's not one you'll want to miss:

Watch Baher's story

A tragic cycle
Baher and his brother were casualties of the never-ending cycle that plagues many Christians in places like Egypt where the decision to follow Jesus often removes their options in life.
Baher's family are Christians in a region of Egypt where believers can be seen as inferior and second-class citizens. Often this means they have few options in life, left to take dangerous, low paying jobs like working in the quarry. And because these families can't afford school fees, children never get the education they need to qualify for higher-paying jobs or career positions. The tragic cycle continues.
"I hated myself, and I hated God"

Baher
With his family unable to pay for school, Baher's education ended in the fourth grade. Together with his older brother, he felt obligated to take care of his family and dropped out of school to provide for his family. His father is terminally ill and unable to work; his mother is a diabetic. His four sisters were not allowed to attend school or work because the strict Islamic community where Baher's family lived did not allow any girls to get an education or a job.
The future, for young people and the church, looks desolate. But you can change it. Please, will you rewrite the future for young Christians like Baher, in Egypt and the Middle East?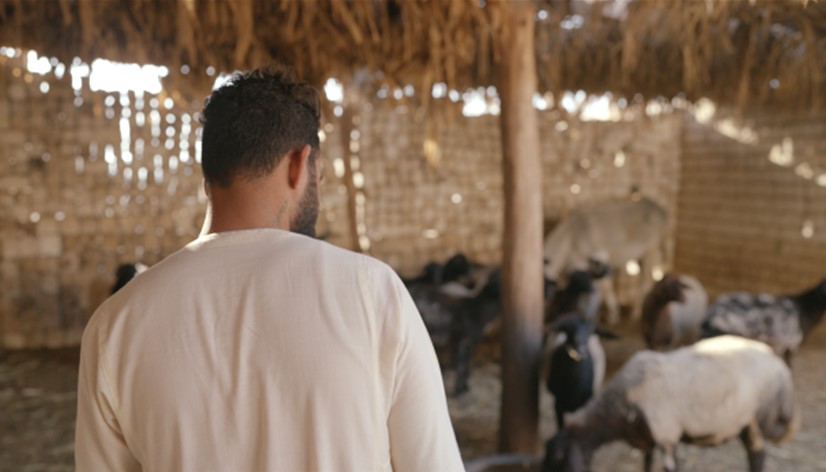 A life-giving connection
Just as hopelessness had almost engulfed Baher and his family, God mercifully intervened through one of our local partners. Our partner organization has walked alongside Baher and his family, offering practical, emotional and spiritual support that includes presence, prayer and a sheep breeding microproject.
As Fady*, a staff member with our partner organization, began visiting the family, Baher started to open his heart and trust in him. Eventually, Baher enrolled in the discipleship group.
"We have shifted our focus from blaming God to praising Him."

Baher
Although Baher cannot read, his discipleship group showed him how to make God's Word part of his life through an audio Bible. "[It] allows me to listen to the Word of God daily and experience an intimate relationship with Him," he says. "Even though my mind is preoccupied, I feel serene when I engage with God's Word because Jesus is everything to me.
"We have shifted our focus from blaming God to praising Him, and now we go to church on a regular basis," he shares.
Praise God for writing a new story for our brother in Egypt!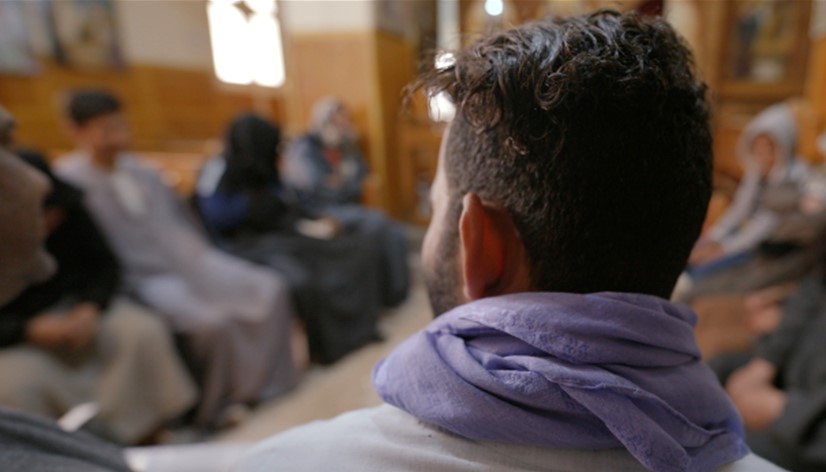 Baher is one of the many persecuted Christians whom Open Doors stands with through micro-projects and discipleship training. Last year in Egypt alone, we supported 969 projects, including 120 initiatives for quarry workers. And our partner organization ministers to almost 270,000 people through their discipleship program. About 1,000 of them are quarry workers like Baher.

*Name changed for security reasons
For all young Christians in the Middle East who feel abandoned and hopeless to receive God's hope
For protection and opportunities for Egypt's marginalised Christian communities
That Fady and other Open Doors local partners will receive God's wisdom and provision.
Every HK$330 will help provide a month of medical care and support to three persecuted Christians.
Every HK$580 will help train and disciple vulnerable young quarry workers, to strengthen their faith.
Every HK$850 will help give financial security to a persecuted Christian family, through a small business loan.
My gift: Middle East