Persecution has been rising in India since 2014, and has intensified recently. Hindu extremists, driven by an ideology called Hindutva, desire to 'cleanse' the country of a Christian presence and influence.
Christians are attacked on all sides. Social media is used to spread disinformation and stir up hatred. Believers are cut off from their community and family. Access to work, healthcare and justice is denied. But perhaps most shocking are the violent attacks, even to the point of murder.
Since 2019, Open Doors has been raising awareness, prayer and support through the Impact India campaign – and you are making a difference.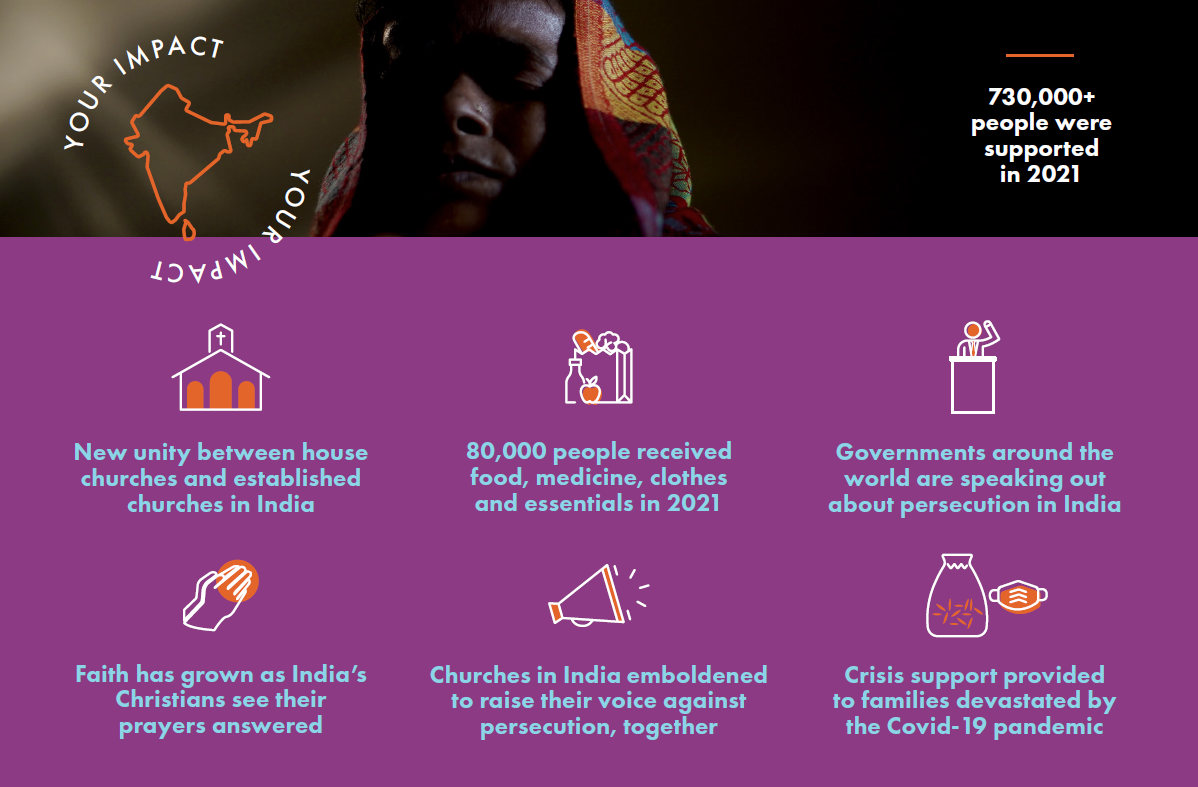 "Your support means a lot to us. It feels like we are one body… the one caring for the other. It gives us immense joy to see people raising their voices for us, the Indian church – and it brings us hope."

Rajesh, Open Doors partner and church leader
"Through your prayers we gain inner strength. You pray for me and I can feel the strength right now. Because of your prayers, we can face the challenging times. People trust in Jesus more. They prayed, and their prayers were answered. So, the heartiest thanks to you for praying, raising your voice and caring for us. Thank you."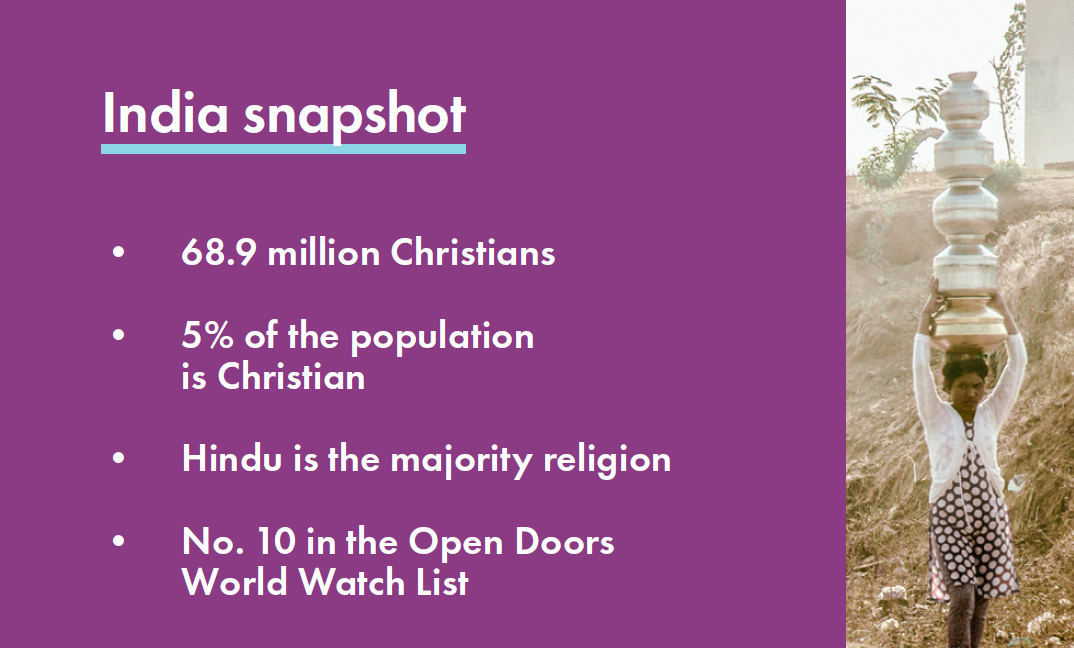 Real stories, real lives
When Indian pastor Arjun* was killed by extremists, his church chose not to live in fear. Brother Rajesh, a church leader and Open Doors partner in India, met Arjun's family. He was amazed to see that, two days after the murder, the pastor's wife was leading praise and worship.

In the midst of persecution, the house church movement is thriving. Churches are being attacked, vandalized and closed – but because advocacy has helped to build resilience, Christians persevere in worship.

During the Covid-19 pandemic, Brother Rajesh met one desperate family who did not know when they would eat again after their last meal of watery soup. Their prayers were answered when Brother Rajesh brought food, thanks to your support. The family shed tears of relief and gratitude.

*names changed for security reasons

That our brothers and sisters may continually be strengthened and grow in faith
That they too would become a beacon of hope and light to those around them.
Will you help India's Christians remain unshaken in faith by praying and, if you are able, by giving today?
Every HK$580 could give a persecuted Christian a loan and training, so they can open a small business and support their family.
Every HK$820 could provide emergency food, medicine and shelter to four believers in India affected by persecution.
Every HK$980 could train 20 believers, equipping them with a biblical response to persecution.
MY GIFT: India