It's been six years since Christians from Karamles, Iraq started to return home after years of displacement. A lot can happen in six years – see how your prayers and gifts have helped to rebuild and transform their town!
"One day, all of us will return to Karamles," said Father Thabet in 2016. He was speaking from a refugee camp in Erbil, Iraq, where he was living with his church after so-called Islamic State (IS) invaded their homes. Father Thabet and the Christians from Karamles eventually returned home – but they have been able to stay and rebuild their lives thanks to your faithful prayers and support.
Estephan used his carpentry skills to rebuild his hometown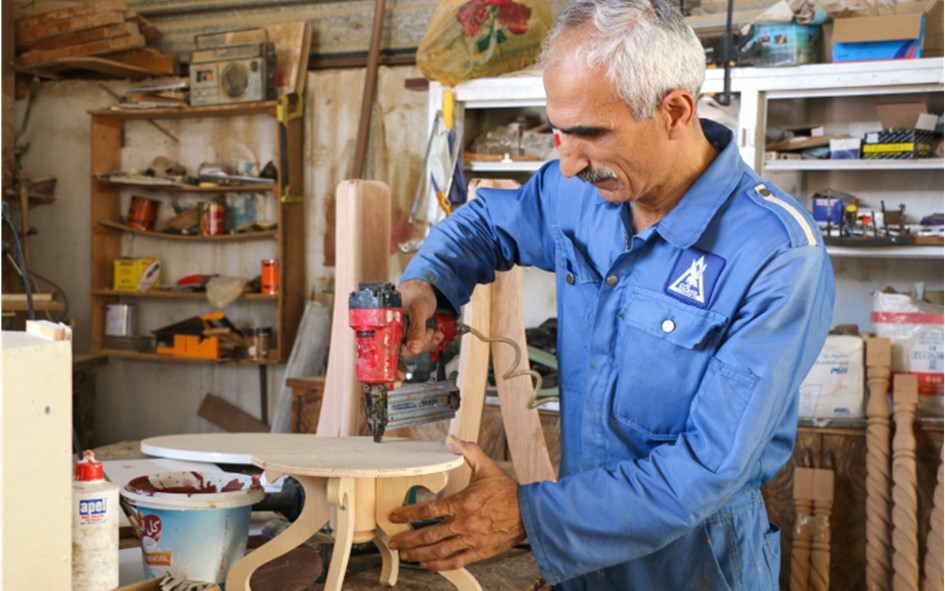 Estephan started by fixing all the doors and locks in Karamles that had been broken by IS
One of the Christians who returned was carpenter Estephan Matti. He reopened his workshop and got to work right away, fixing up local houses and businesses. "The first thing I did was to close and lock all the doors of the houses, for they were broken into by IS fighters," he remembers.
Estephan recalls some of the hardships he, his wife and two children have gone through. "Some of the most frightening days had been right before we had to flee. We lived in a miserable situation and there was no electricity or running water."
"I feel united and I feel all the Christians around the world pray with me."

Estephan
But he continued to hold onto God's promises – in particular, Jesus's words in Matthew 6:26: "Look at the birds of the air; they do not sow or reap or store away in barns, and yet your heavenly Father feeds them. Are you not much more valuable than they?"
Estephan is also grateful for your prayers – he knows they have made a huge difference to the restoration of homes and lives in Karamles: "When I pass through difficulties, I pray the Lord's Prayer. Then I feel the power that is empowering Christians. I feel united and I feel all the Christians around the world pray with me."
Tereze was born as a refugee and has finally returned to her roots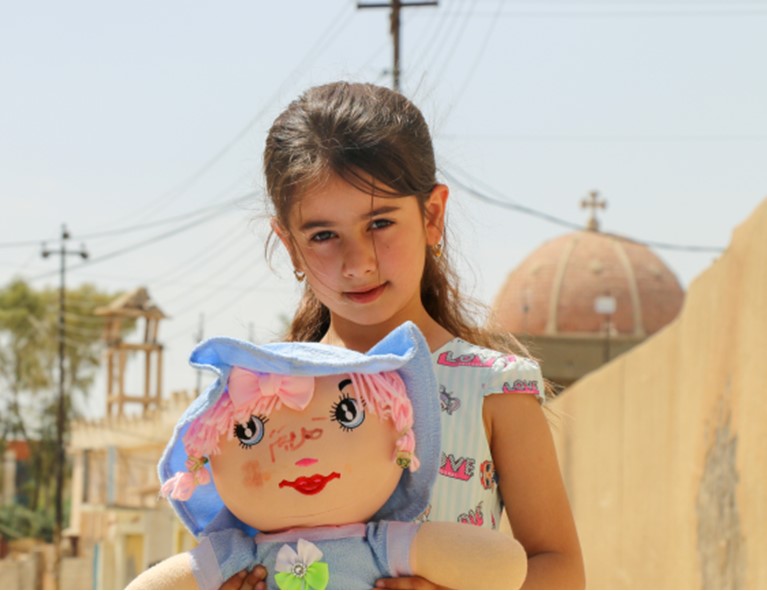 Left: Tereze, 18 months old, living as a refugee in Erbil - right: Tereze, now seven years old, back home in Karamles
In 2016, Tereze was just 18 months old.
Her parents married only two weeks before IS militants invaded Karamles. Fleeing to Erbil was not quite the honeymoon Thomas and Nariman had hoped for. The newlyweds found a place to stay in 'Karamles Camp', a building complex with several apartments and a central courtyard. Families shared houses, kitchens and sanitation.
Not long afterwards, Tereze was born during displacement in 2015.
Tereze is now seven years old and lives with her parents in Karamles. The family moved back to the town sometime after the liberation – but their return has not without sorrow. Thomas, Tereze's father and a farmer, explains that he finds it very difficult to know which choices are the best for his family and the future of his children.
"Living in Erbil is very expensive because of the high rents," he says. "This left us with not much choice but to return [to Karamles]. When we ran from Daesh [IS], we lost all the crops and income from it, but I'm cultivating the land again now, trying to gain some income."
Although IS has been subdued, Thomas's fears for the future are not gone – but he knows that, through prayer, a better future is possible: "Please pray for us. The situation here is unstable and I am afraid about the future of my children. I am praying that they can have a future better than ours."
Ikram kept her house keys for six years, hoping to use them again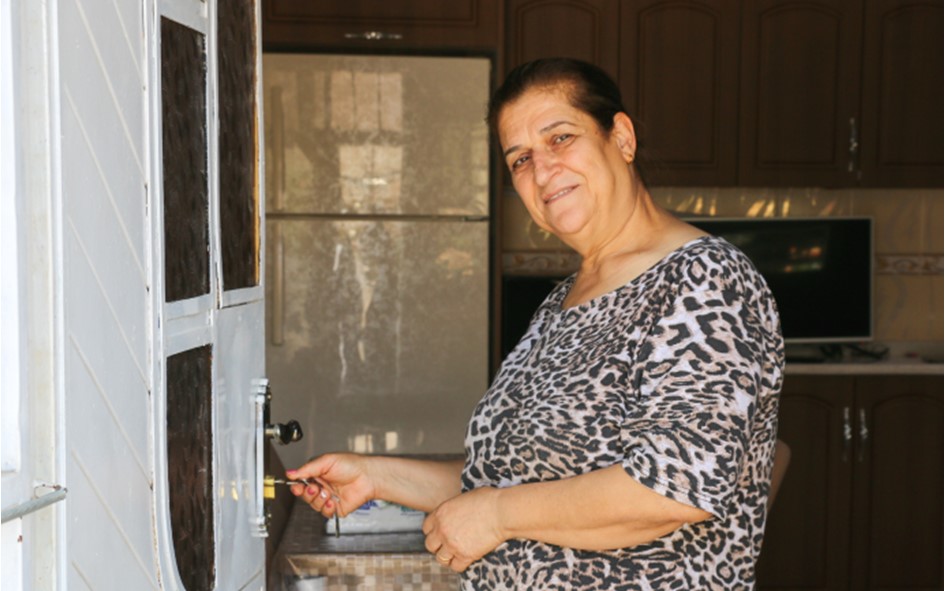 Ikram couldn't wait to return home again - and you helped to make her dream a reality!
Ikram Qasha was displaced overnight in August 2014. As IS approached Karamles, Ikram and her family left immediately, leaving most of their things behind. During displacement they lived in a simple room in an unfinished mall in Erbil – but Ikram never lost hope that she would one day return home.
Now, thanks to your prayers and support, Ikram has been able to put her keys into the lock of her front door and enter once again!
"The first period of time after our return has been very difficult, but with the help of God and the church we can return and rebuild our village," she says. "It is much better living here than in the unfinished mall. I often walk to the old part of our village to remember our relatives and friends. Many have left the country and we miss them. We returned to our beloved village, but it is different from before."
The difference you're making is huge – please keep going!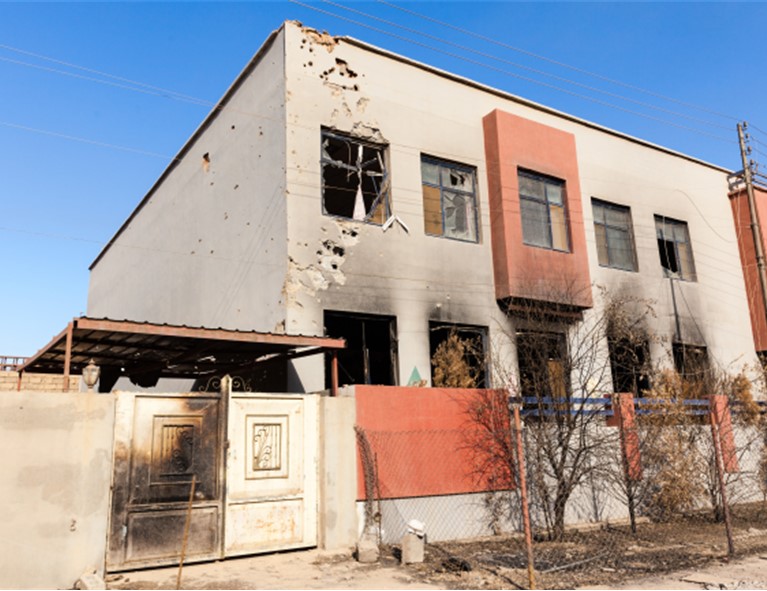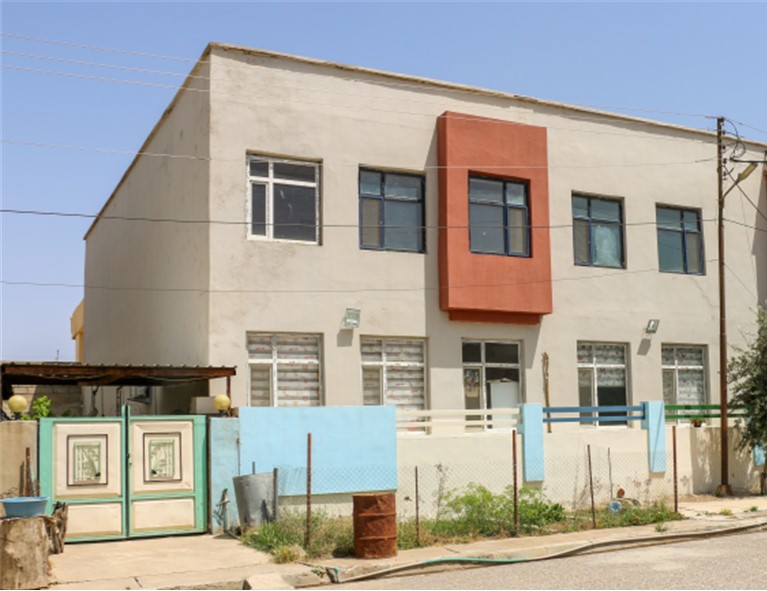 The image on the left is what Christians in Karamles returned to - the image on the right is the restored building in 2022
Thank you so much for your continued support for our persecuted church family in Iraq. The difference you're making in their lives is becoming more and more tangible and visible. Please continue to stand with believers in Karamles as they carry on the transforming work and hope for a brighter future.
For Estephan, Tereze, Ikram and their families as they readjust to life in Karamles
That God would continue to meet the needs of His people, and comfort them as they recover from displacement
That the church in Karamles would be a beacon of hope for all people in the region.
ONE MILLION PRAYERS OF HOPE

Join in raising one million prayers of hope for Christians in the Middle East. Add your light to an interactive map to show how believers all over the world are uniting in prayer for our brothers and sisters in the Middle East.

Add your prayer