Have you been at a camp or festival this summer, or getting ready to attend one? For many of us, they're a regular feature of our calendars. It's the same for believers worldwide, but in many places like Central Asia, they happen against the backdrop of persecution… holding summer events can be dangerous – as one camp in Central Asia discovered a few weeks ago.
It was held by a registered church, but due to restrictions around summer camps, the secret police closed it because the gospel was being preached (in some Central Asian countries, it's illegal to evangelise to under 18s). The pastor was imprisoned for a week, during which time he endured several rounds of interrogation. He and his church have since each been fined the equivalent of around HK$4000.
"That was a powerful moment"
But there is good news elsewhere, because a summer camp for men who come from a Muslim-majority region that can be hostile to Christianity did go ahead safely – and to huge success.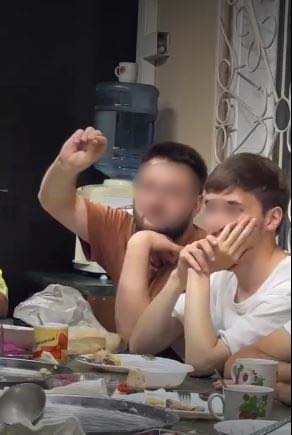 Yousef (left) was deeply impacted at the summer camp
Most of those who attended the event are believers, with others going to discover more about Christianity. The programme featured games, activities and extended meals, and talks on a variety of topics, including forgiveness – and it's here that one young person was particularly impacted.
Yousef* grew up hating his father, who beat him and sexually abused his sister when they were younger. He had recently been told that his father didn't want to see him anymore. On arriving at the event, Yousef had been making plans for revenge, but after hearing about forgiveness, he decided to let go of his bitterness and forgive him. "That was a powerful moment," shares a local partner.
A travelling miracle
It's not the only encouraging news. We regularly ask you to pray for summer camps in Central Asia, given the dangers, and when local partners involved in the camps heard about this, they wanted to let you know the difference your prayers make.
"We feel your love and care and thank you."

Open Doors' local partner
"Dear brothers and sisters, thank you very much for your prayers," said a partner. "We greatly appreciate your support and help with prayers and means and care. We feel your love and care and thank you and praise the Lord and God the Father for your obedience."
"We really feel your prayers for the camps which we are organising," said another partner. "Just yesterday, we had problem with tickets to travel, and today God already provided tickets for His children! It was really a miracle for all of us!"
*Name changed for security reasons