There is good news from Nigeria, with the release of two more women who were taken from Chibok in April 2014. There are believed to be 94 still unaccounted for. Thank you for praying for the Chibok girls and their families – your prayers are making a difference.
We rejoice in the good news! Hauwa Maltha and Esther Marcus, both now aged 26, were fetching water on 21 April when they were found and rescued by the Nigerian army.
"These women's parents have waited nine long years for their daughters to come home."

Open Doors spokesperson
The women told media that they were forcefully married to Boko Haram fighters. When the men died or disappeared, they were given to other men. Each of them has been 'married' three times. Esther has one child, whilst Hauwa gave birth to her second child days after being freed.
"We received this excellent news with great joy!" shares an Open Doors spokesperson for work in sub-Saharan Africa. "These women's parents have waited nine long years for their daughters to come home."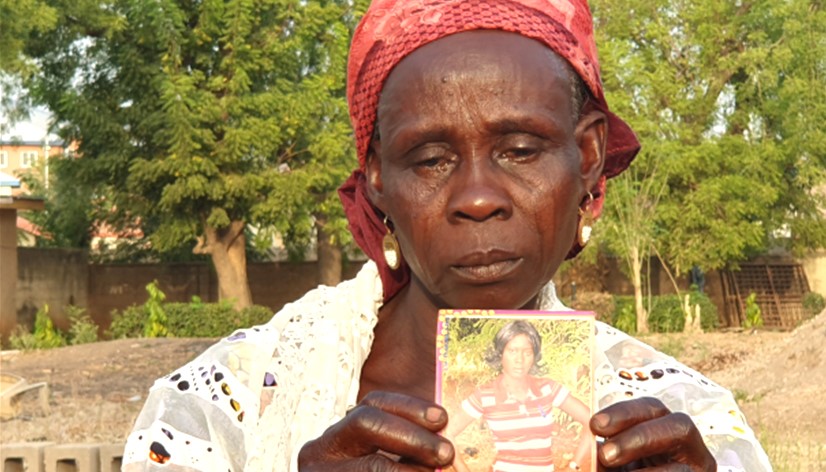 Mary with a picture of her daughter, Bilki, who remains in captivity after being taken nine years ago
At least 38 parents have died since kidnapping
It's already nine years of the 265 girls – now women – being taken from their school in Chibok, Nigeria. For the parents, the agonising pain and uncertainty has been unbearable. Many have died because of sorrow-induced health issues.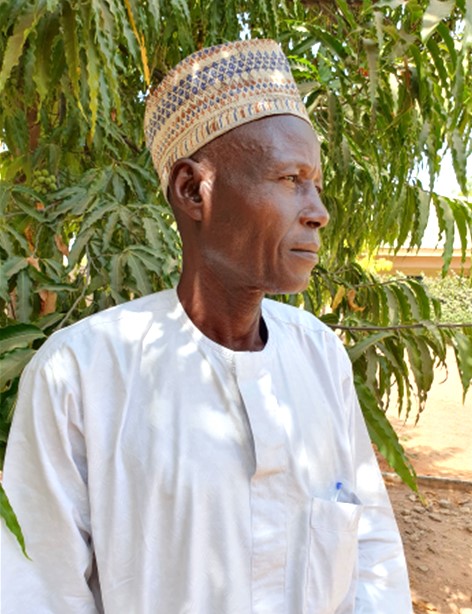 Ishaya is still waiting for his daughter to return home.
"We lost 38 parents in the first three years of this kidnapping," says Yakubu Nkeki, the chairman of the Chibok Girls' Parents' Association. "The slightest illness can take their life due to high blood pressure. They are in so much pain, because they think too much".
Earlier this year, Open Doors local partners visited some of the parents. Ishaya was one of them, who added, "Even if our girls have died, we want somebody to inform us. Because then we can finally give up hope."
Thank you for your prayers for those affected by the kidnapping nine years ago. Please continue to pray for the women and their parents, and for the many other Christians in Nigeria who remain in captivity. Kidnapping is on the rise in the country, with many incidents involving Islamic extremists who deliberately want to destabilise Christian communities by bringing shame, financial hardship and fear.
That the parents of those still held captive, and those recently released, will be strengthened by God's peace and comfort
For the imminent release of the remaining women, and all others held captive throughout Nigeria, including Leah Sharibu
For wisdom, diligence and breakthrough for the government as they seek solutions for the released women and those still held.
Will you see the hidden persecution of Christian women and equip them for change?
Every HK$235 could provide three persecuted women with a Bible in her language.
Every HK$355 could help a woman or girl receive trauma care so she can heal and realise her God-given identity and worth.
Every HK$470 could train four women to withstand persecution with courage and confidence.
Give now: Secret Believers