More than one year after the fall of Kabul and with winter approaching, thousands of Afghan refugees are left to fend for themselves in refugee camps in foreign countries.
Jamal* has not eaten in days from fear and anxiety. Last month, when he was taking a blanket to his sister who lives elsewhere in the refugee camp where he lives, he was stopped by a group of men. They pulled him aside into an alley and told him, "This is where we killed two Christians two years ago. We can tell you the exact spot where we left their bodies to rot. Do you wish to lie in the same spot?
"We know what you are up to and if you do not come for prayers we will make sure you and your entire family are piled up there," they said.
Jamal, who does not want his real name to be mentioned, told Open Doors' local sources the men were local vigilantes who are refugees but working for the government of the host country. "They inform on people who are suspicious in any way," the local source said. "The story of the two Christians who were killed in that place is well known and Jamal and other Christians know that these are not empty threats."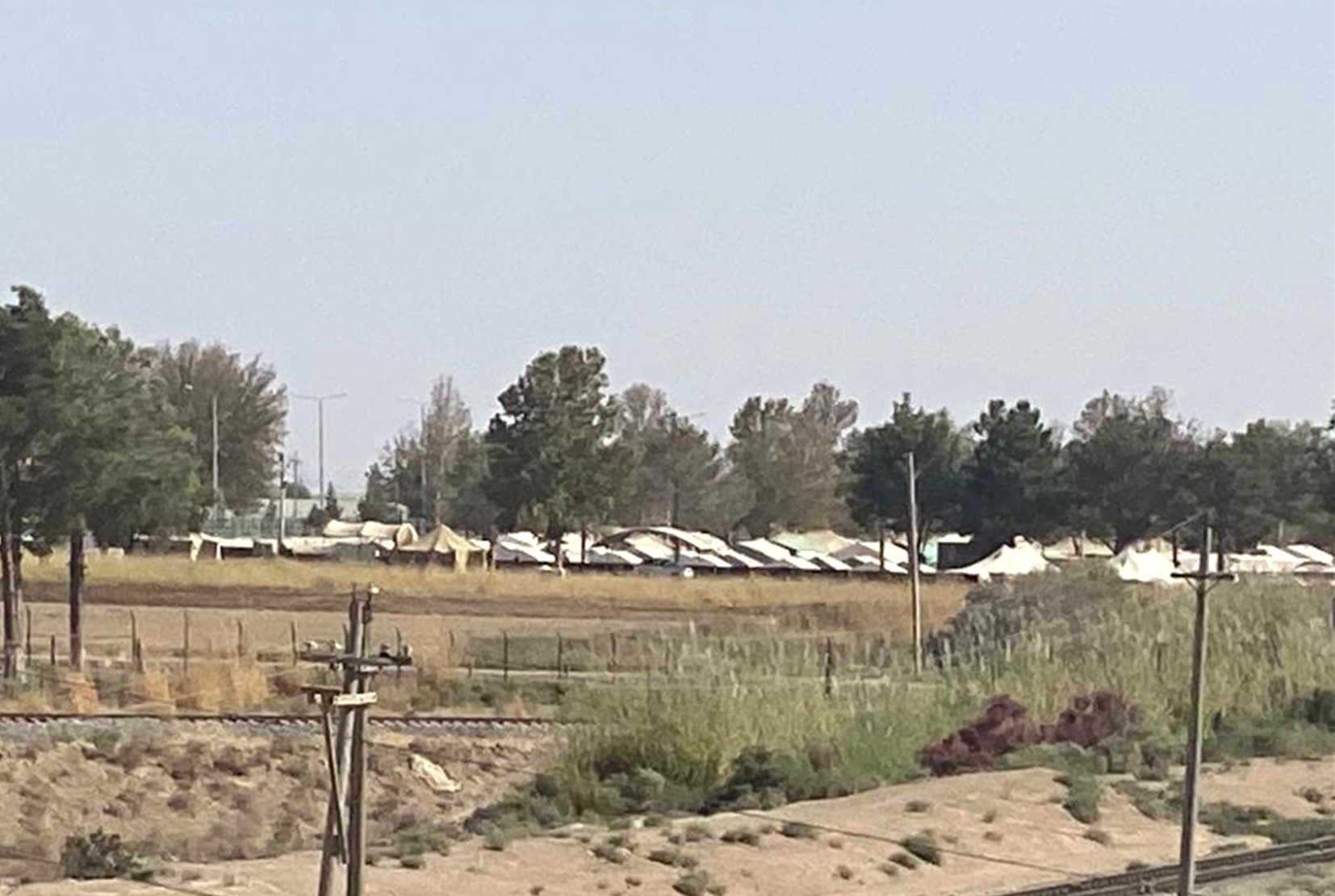 An Afghan refugee camp in a nearby country
Deportations
Decades of conflict, political instability, economic challenges, and the Taliban's take-over of the country last year, has forced at least 2.6 million Afghans to flee. Approximately 2.2 million are registered in Iran and Pakistan alone, according to the UNHCR.
While facing threats within the refugee camps, another big fear for Afghan refugees is that the police will round them up to send them back to their home country. Some refugees told Open Doors' local partners that there had been an increase in men forcibly deported, leaving families behind without husbands and fathers.
"The deported refugees did not even have the opportunity to appeal the actions of the authorities in court," the local source said.
It has left refugee families anxious about going out, which hampers their chances of finding jobs to earn money to feed their families.
One refugee told the Open Doors source that two of his neighbours had been detained the day before and sent across the border to Afghanistan. "For what reason they were urgently deported – nobody knows," said the source. "The refugees worked in shops, cafes and restaurants in small cities. Almost all of these points have now been closed," he said.
"...the danger of being deported has become a new problem"

Open Doors source
"Some refugees say that their life in their host country was not easy before but that the danger of being deported has become a new problem for them."
A return to Afghanistan would pose a great risk, especially for Christians. Most of them are converts from Islam, which – under the Taliban - carries the death sentence.
It was the Taliban take-over of government that pushed Afghanistan to No. 1 in this year's Open Doors World Watch List of the 50 countries where it is hardest to live as a Christian. Open Doors researchers called the Taliban's return to power a "game changer", not only for women and ethnic minorities but also for religious minority groups.
*name changed for security purposes
Pray for safety and relief for Afghan refugees and Christians who risk everything to follow Jesus. Ask God to protect them and give them strength.
Pray for Afghan believers who feel alone and isolate. It's incredibly dangerous for Christians to meet, if not outright impossible. Ask God to remind them they belong to a global Body of faith.
Pray for God to save people and to show them He is the ultimate answer for the need of every person.
Will you consider giving regularly to the persecuted church?
Open Doors aims to "strengthen what remains and is about to die" (Rev 3:2). Your Monthly Donation can help us to provide continuous support to the persecuted church worldwide and enable us to respond immediately to emergency situations.
Give monthly